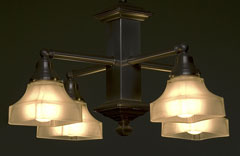 Since the days of lighting by wax candles, oil lamps, and gas lights, modern lamps and lighting fixtures have primarily used incandescent and fluorescent electric light bulbs to provide artificial light. Thomas Edison invented the incandescent light bulb in 1879, and today, portable lamps and permanently mounted light fixtures provide light within and around our homes, offices, and public spaces.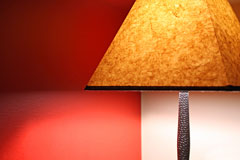 Home lighting is primarily provided by lighting fixtures that are attached to ceilings and walls. Chandeliers, and other pendant lights, hang in our entry halls, living rooms, and dining rooms. Kitchens, dens, and other living areas share these pendants with recessed and surface-mounted lights as well as track lighting and lighted ceiling fans. Portable floor lamps and table lamps are popular choices when more ambient light or localized task lighting is required. With their adjustable lamp shades, floor lamps and table lamps can direct light to a project we are working on or a book we are reading.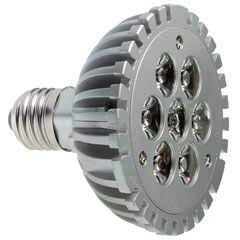 Commercial lighting is generally provided by cost-effective fluorescent fixtures, either mounted in suspended ceilings or within office cubicles. Some public buildings use chandeliers and recessed lighting fixtures for their decorative appeal. Other types of specialty fixtures are used for venues and theaters, and in restaurants and churches.
Outdoor lighting also has both commercial and home uses. Parking lots and streets have lamps to light the way, while at home, low voltage landscape lighting directs us to the front door or lights up the garden. These types of lighting fixtures must be designed to withstand all types of weather, but they do provide a level of safety and security after dark in both public and private spaces.
Alphabetized lists of, and links to, lighting equipment manufacturers throughout the United States are available on this manufacturer directory. A directory of lighting engineers in the USA is available as well.
Lighting-related video resources include a hand screwing in an incandescent light bulb and a table lamp illuminating a work surface.